E S Hartley have joined up with Europe's largest motorhome rental company Touring Cars to offer a 5* luxury rental service. All vehicles offer a luxurious interior with a choice of layouts including doubles, singles and bunk beds.
We have a range of sizes and berths available on our fleet. From our 5.9m 2 berth panel van, to our 6.9m 6 berth family motorhomes with plenty of space!
Our unlimited mileage policy means you don't just have to stay in the UK. You are insured to visit any European country as long as you have specified your travel arrangements when booking your hire.
Additional items available to purchase such as BBQ sets, camping tables and chairs, bikes, motorhome WIFI and much more!
24 Hour Helpline
Free Brit Stops stopovers
Multimedia Tablet
Quality Toiletries
Collection and Drop Off Available
We are pet friendly!
At Touring Cars we accept your four legged friends, and we don't charge you for it!
Our Fleet
Van
2 berth, 5.9m with double bed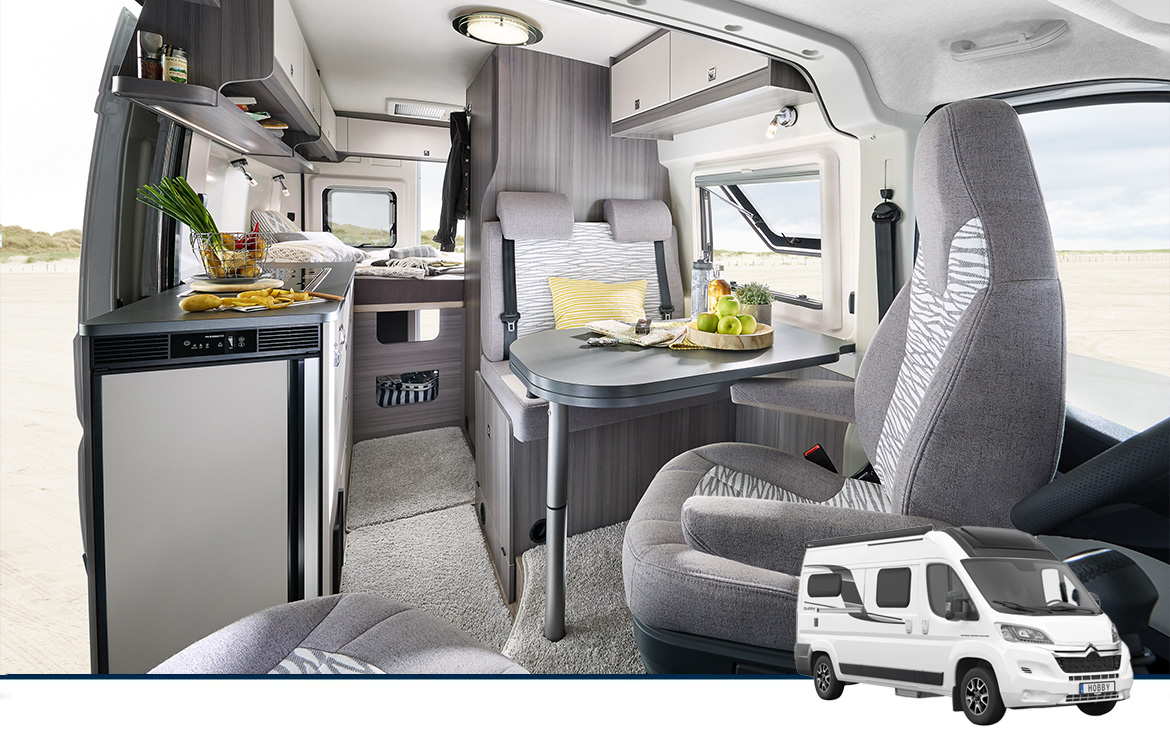 Small
2 berth, 7m with 2 singles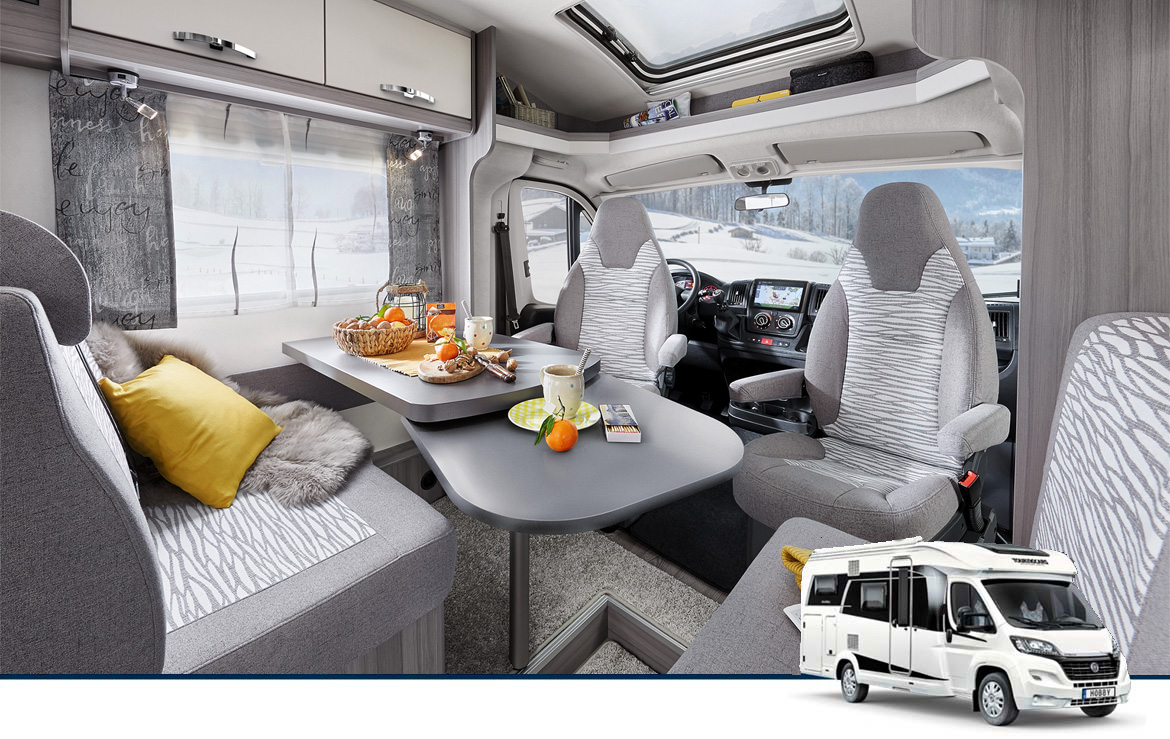 Medium
4 berth, 6.9m with two doubles
Large/Family
6 berth, 6.9m with 3 doubles or 2 bunks and 2 doubles
Seasonal Prices
Van
£100 per day
£110 per day
£120 per day
£110 per day
£100 per day
Small
£110 per day
£120 per day
£140 per day
£120 per day
£110 per day
Medium
£120 per day
£140 per day
£150 per day
£140 per day
£120 per day
Large/Family
£125 per day
£145 per day
£165 per day
£145 per day
£125 per day
Motorhome Rental collection is currently from Ellesemere Port Dealership only. However, for an additional fee of £100, we can deliver to our Lakes dealership. Please call for details or to arrange.
T&C's apply. A £150 base charge applies to rentals less than 3 days. Prices may change. Please note a £1500 security deposit will be taken on day of collection.