Hillside 2020 at E S Hartley
Hillside Model Range
The Birchover S
From £37,395
Stylish, modern and affordable, the Birchover S makes for the perfect entry-level campervan.
Ideal for beginners looking for their first campervan or for more experience campers looking to transition from secondhand to a brand new VW campervan.
It boasts everything you'd need for a great adventure at a highly competitive price, along with the added safety of full European Whole Vehicle Type Approval.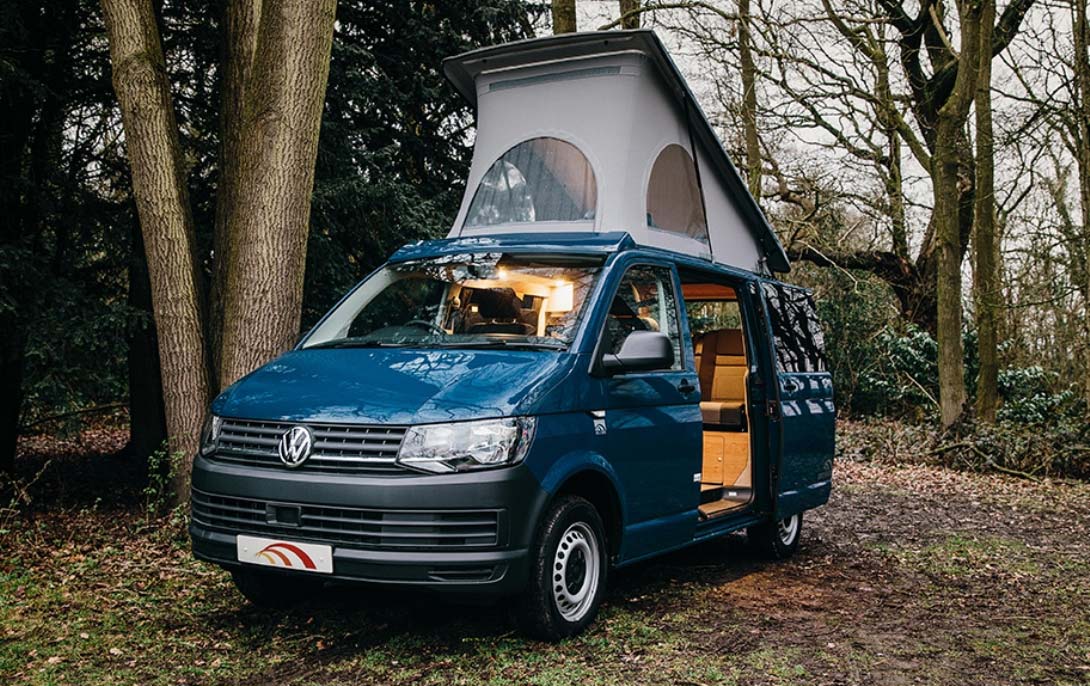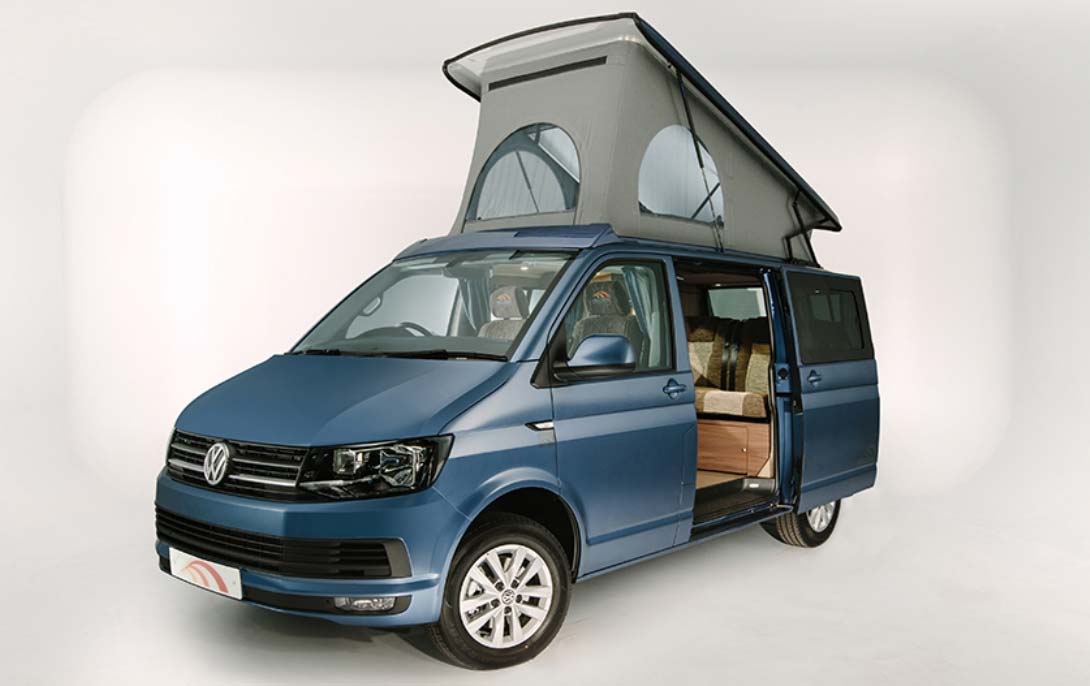 The Birchover Classic
From £41,395
Iconic, spacious and versatile. The Birchover Classic is all of these things and more.
The VW based campervan provides a fresh, ingenious take on the conventional side conversion, blending clever technology and ideas with traditional values.
Benefitting from years of evolution and adaptation, everything works together seamlessly to help take you on the best adventures possible.
The Birchover Executive
From £48,495
New from 2019 Birchover Executive. Based on the VW campervan this provides a cool and contemporary or warm modern design to create a sleek and stylish finish, with a blend of clever technology and handcrafted wood finishings, benefitting from years of experience and adaptation to modern materials, engineering a spacious and versatile evolving campervan.
Everything works together seamlessly to help take you on the best journey through life.
The Cromford
From £45,495
Breaking away from the traditional campervan side conversion, the Cromford provides a spacious alternative.
With a rear galley style kitchen and a fitted toilet, the long wheelbase VW campervan provides all of the luxuries that you could want, along with plenty of options and flexibility.
The choice of roofs, single rear seats that convert into a single or double bed, the fully equipped kitchen and the fitted toilet all help to make the Cromford a surprisingly versatile vehicle.
The Hopton
£54,495
Meet our latest addition, the Hopton, a VW Crafter campervan that blends traditional style with modern design and technology.
The Hopton is stylish, spacious and luxurious with a rear lounge and a central kitchen & washroom; it also benefits from being built on the VW Crafter, 2017 Van of the Year.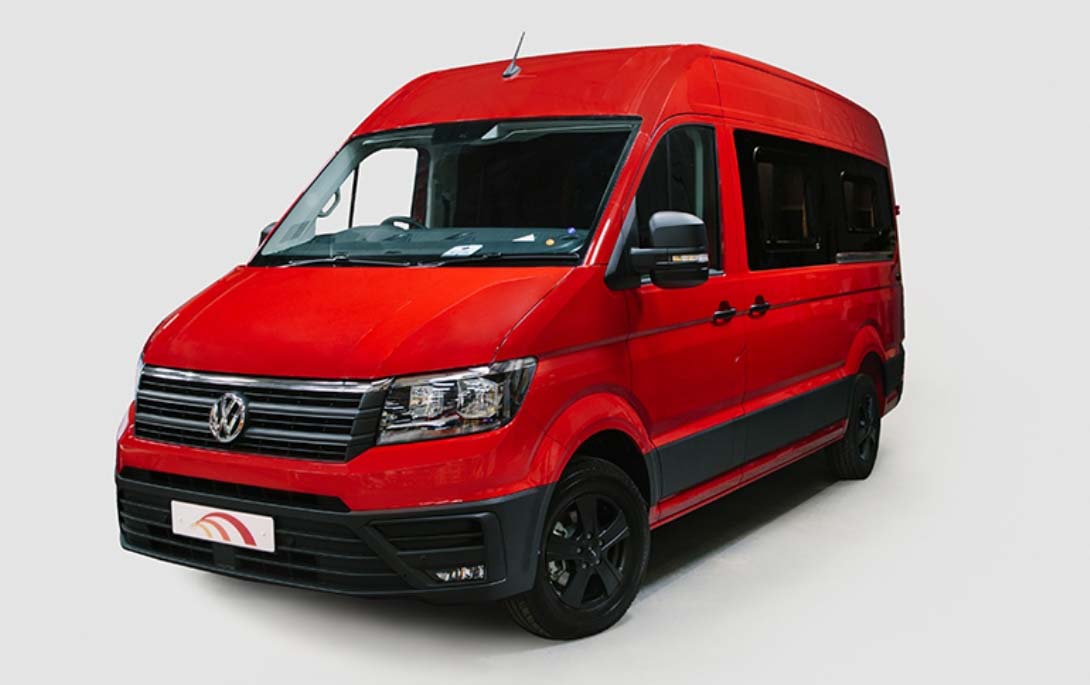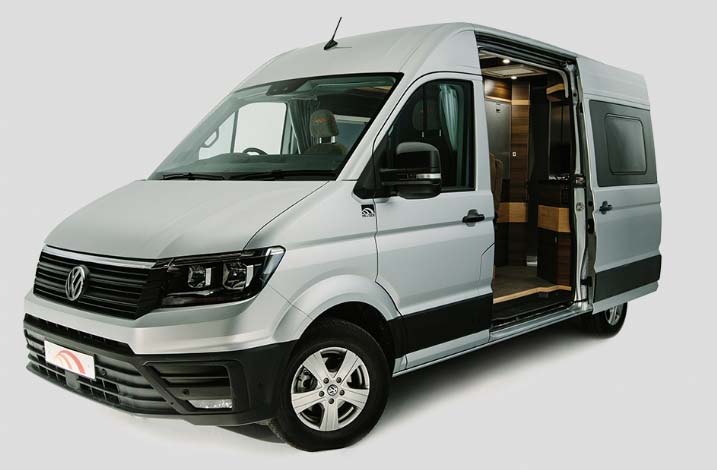 The Heatherton
£59,995
Bigger, better, bolder. The most recent addition to the Hillside range of award-winning campervans is all that and more.
Built on 2017's Van of the Year, the VW Crafter provides the Heatherton with some of the very latest specs and technology.
With stylish new designs, innovative use of space and our usual high-quality build, the new VW Crafter campervan has everything you'll need and more.
The Dalbury
£31,335
The Dalbury is the ideal campervan for solo travellers or couples seeking a versatile vehicle that can be used as both the daily drive and a campervan.
With similar dimensions to a family car, it's great for city dwellers with limited parking space.
We tested the diesel engine but a 100% electric version offering 173 miles on a single charge is also available, if you want to avoid emissions charges altogether.