Hobby 2021 at E S Hartley

About Hobby
E S Hartley are the UK's largest Hobby dealer, our dedicated sales team will ensure you know and understand everything there is about the new 2021 Hobby motorhome range. Below is an overview of this years model range, however you can find a detailed description of each model and layout in our New Motorhomes section.
Hobby Motorhome Model Range
Optima Ontour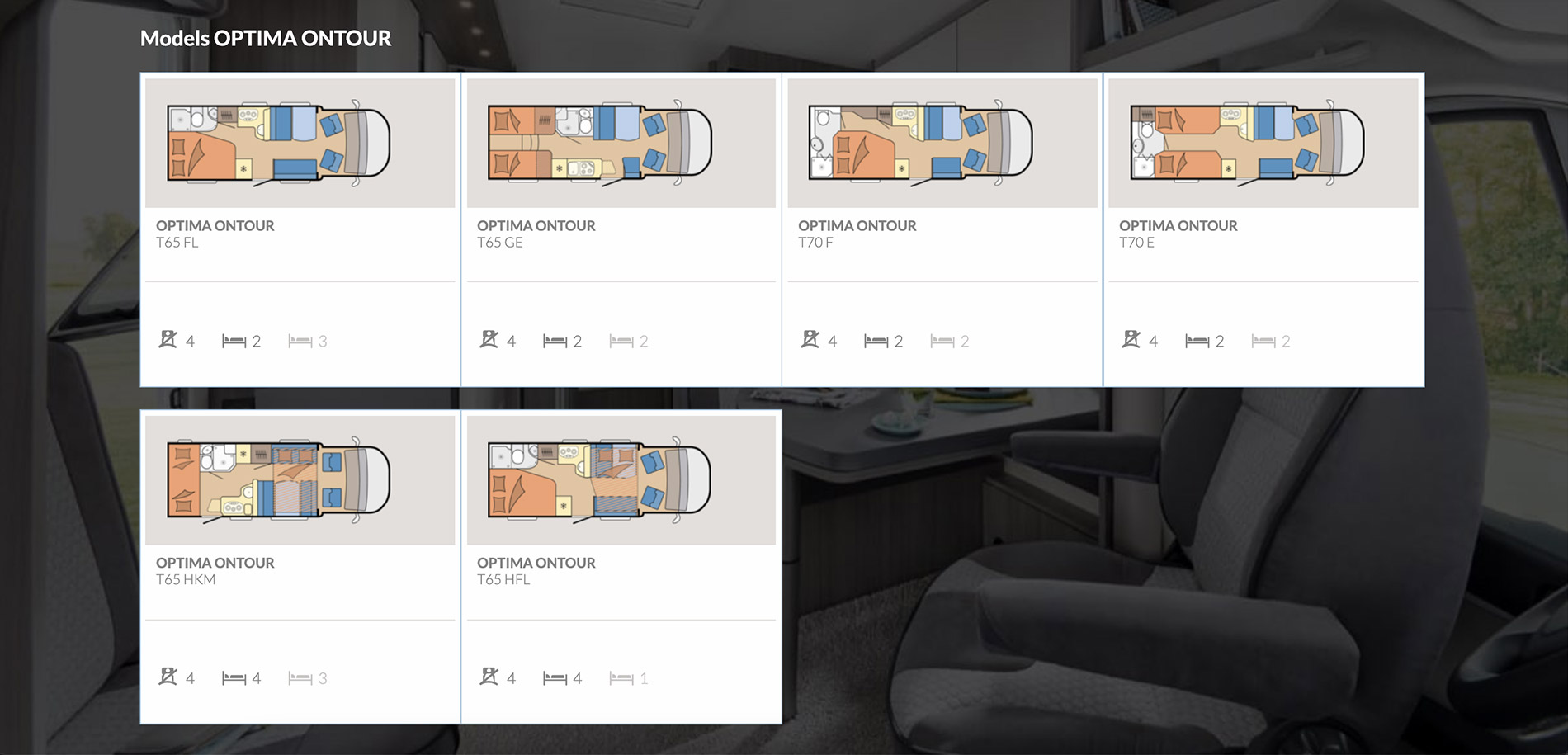 The perfect entry-level model for those who like things simple and spontaneous: the ONTOUR boasts practical features at an unbeatably low price. Couples make themselves at home in the model with a double bed or single beds. Families start their holidays with a children's bunk bed or drop-down bed above the seating area on board. With its simple and modern interior and exterior design, it perfectly complements the existing models in the Optima range.
Optima Ontour Edition


Need some extra accessories? The compact OPTIMA ONTOUR EDITION is a step up from the Ontour model and perfect for spontaneous city breaks or long, adventurous trips. Thanks to the reliable on-board technology, you can enjoy relaxing and comfortable days in the wilderness. These agile leisure vehicles are ideal for negotiating even narrow, bendy roads. The edition model is available in three different layouts: with one double bed, one island bed or two single beds. Extras on this model include; TV, satellite, cab blinds, alloy wheels, media system including sat nav & bluetooth, awning, reversing camera and cruise control.
Optima De Luxe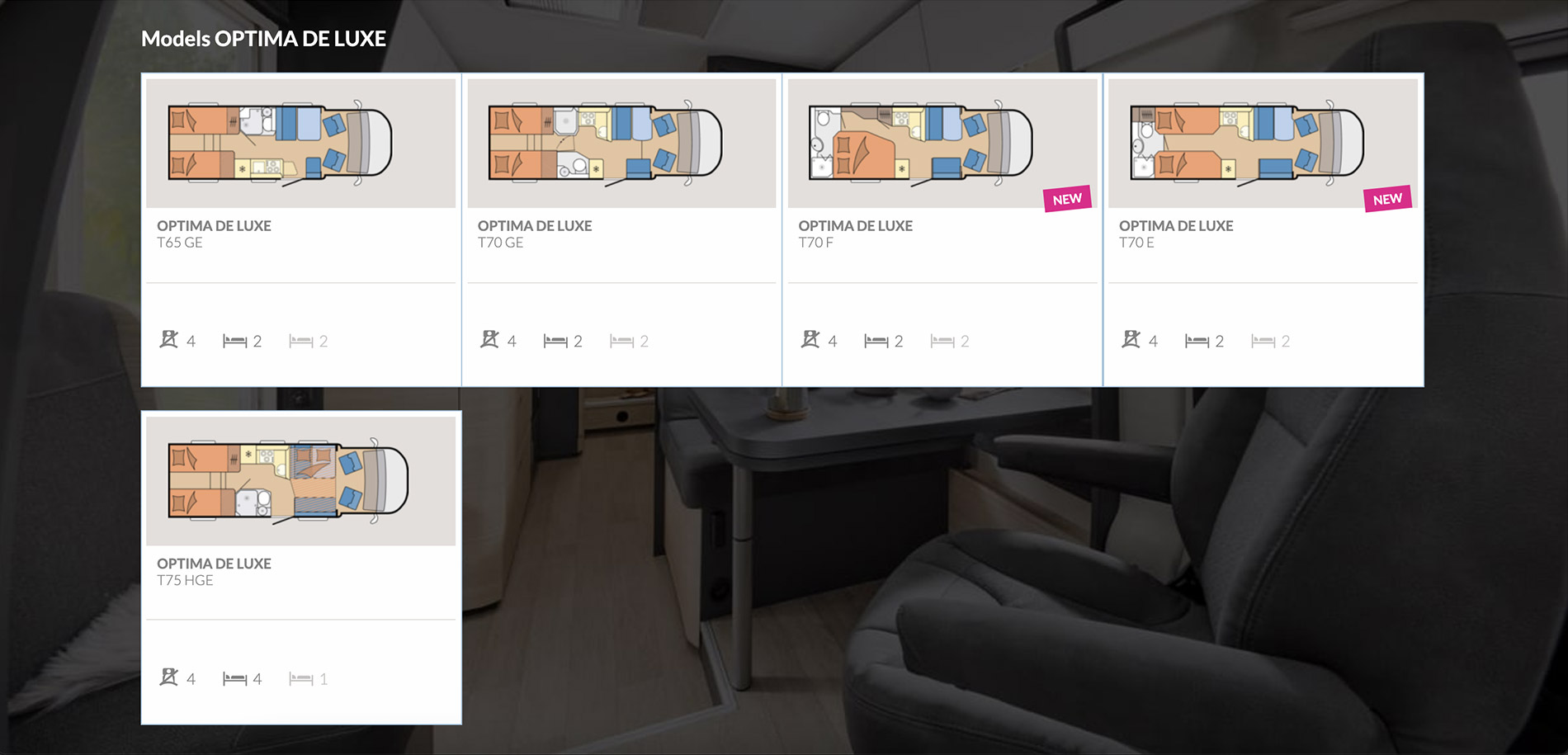 The modern and friendly interior is a perfect match for the OPTIMA DE LUXE's elegant exterior design and high-quality equipment package. Choose between 6 layouts with twin singles, double or drop-down beds. You can find the right vehicle for your personal needs and requirements. This is Hobby's most popular range because of its design, quality and value for money.
Hobby Ontour Overcab
There's no better choice for parents and their children. The ONTOUR OVERCAB DE LUXE has everything that families want: lots of space, large storage spaces, as well as modern and practical furnishings. Thanks to the standard ALL-INCLUSIVE package, the ONTOUR OVERCAB DE LUXE comes ready to hit the road. This saves your holiday funds, because expensive extras aren't required to go on a tour.
Hobby Van Model Range
Vantana Ontour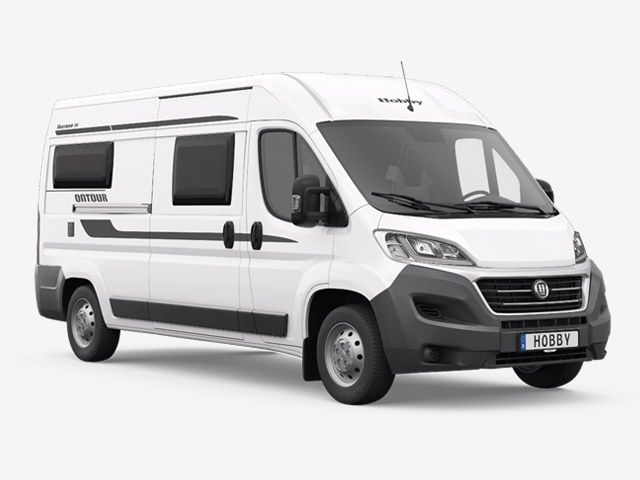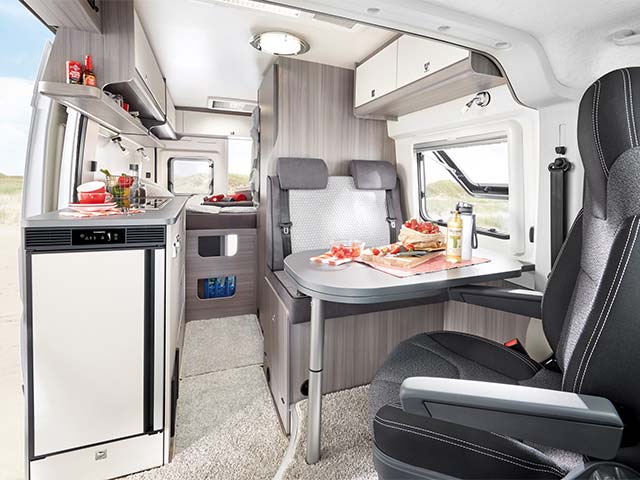 Even the reasonably priced entry level model has everything you could possibly need to travel in luxury. With a kitchen unit, stainless steel sink, double-burner hob and a 70-litre compressor refrigerator, the kitchen is perfectly equipped for mobile chefs. Comfy cold foam mattresses promise a restful night's sleep. The entire body is finished with B6 high-performance insulation along with XPS foam to provide exceptional insulation.
Vantana De Luxe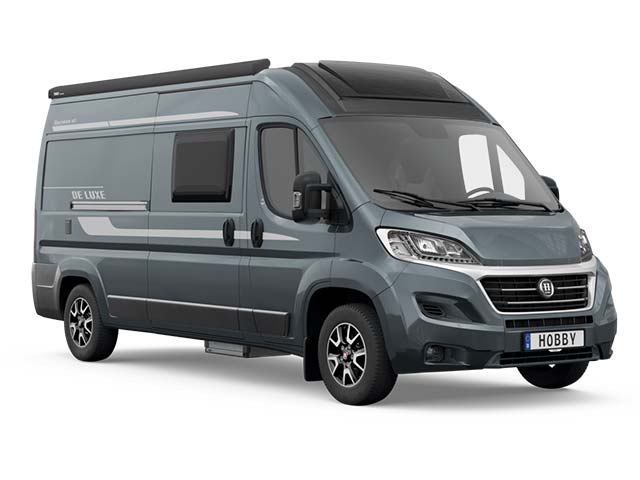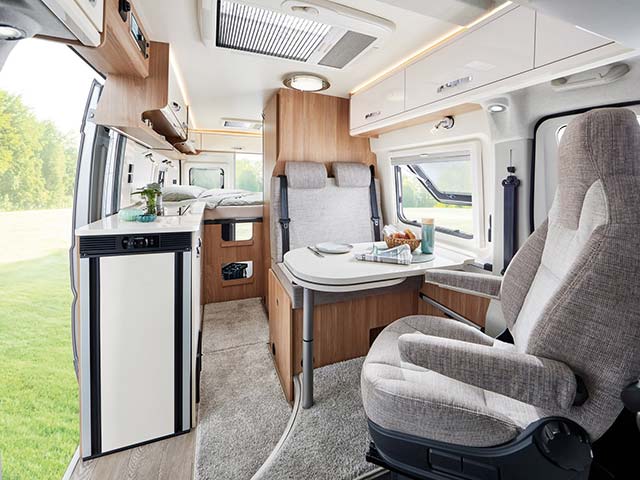 Could you do with a little bit more? A 140 hp engine, 16-inch alloy rims and the "HOBBYCOMPLETE" ALL-INCLUSIVE package are just a few of the benefits of the VANTANA DE LUXE. The interior also features a 90-litre compressor refrigerator as standard. For its exterior design, you can choose between classic white and the special Metallic Silver paint finish. The bumper is also painted in your chosen colour.
YOUR FULLY EQUIPPED HOBBY.
Simply climb aboard and away you go! Nothing could be easier with a Hobby motorhome, as all models come fully equipped with the high-quality "HobbyComplete" ALL-INCLUSIVE package as standard. That way you can enjoy a carefree holiday with home-from-home comfort in your motorhome - with no need for costly extras or special accessory packages.
Thanks to the comprehensive ALL-INCLUSIVE package, your Hobby motorhome is ready to hit the road at a moment's notice. A travel partner that caters to your every wish! The availability of the following "HobbyComplete" ALL-INCLUSIVE package features depends on the model of vehicle. Please refer to the current price list for details of the relevant features for individual models.